Products
Aakar is into manufacturing of GDC, LPDC & HPDC i.e. All three Aluminium Die casting process parts. Part supplies are direct
to Automotive OEM (2WH, 4WH & Commercial Vehicles). Aakar also supplies parts across Non Automotive sector to
more than 15 Customers. Part weight ranges from 0.03 Kg to 20 Kgs.
GDC
GDC parts are produced on stationery & tiliting Type Machines. Part weight ranges from 0.3 Kgs 15 Kgs. Parts are of intricate shape. With expert manufacturing team & in house simulation support we maintain Quality with least rejection.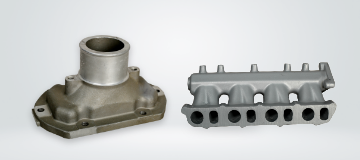 LPDC
LPDC parts are produced on latest technology machines allows Aakar to handle variety & complex parts. Part weight upto 18kgs are under manufacturing.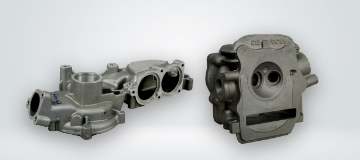 HPDC
HPDC parts are produced on machines upto locking force 660T. Parts prodcued are with high Asthetic requirement & some other parts withstand on hig pressure leak testing.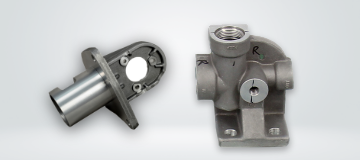 Aakar Foundry started as a
Green-field project in the year 2007.
Well equipped to offer serial production of critical parts as import substitutes which includes HPDC, LPDC, GDC, Prototyping and Powder Coating solutions. Offers the wide portfolio of critical parts ranging from 30gm to 30kg.
TUV Nord Certified for IATF16949, ISO 14001 & ISO45001
Know More
Clients