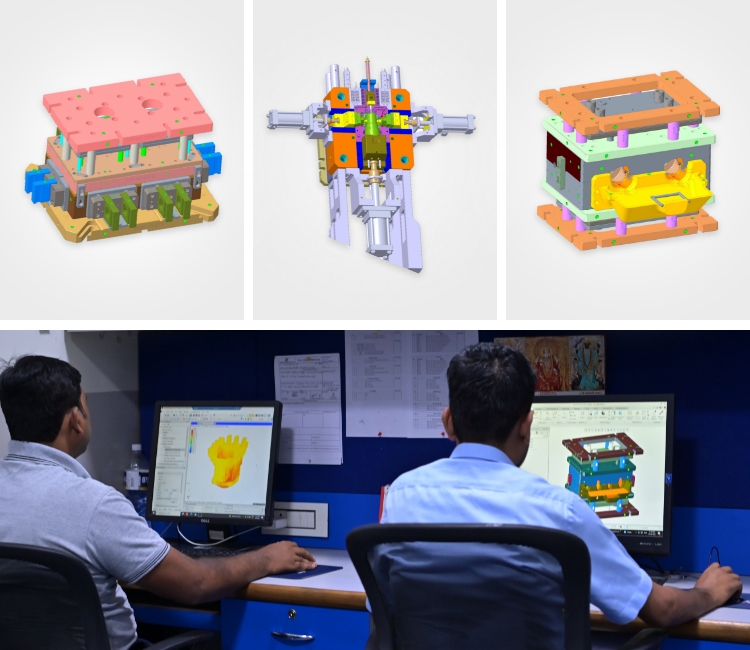 Our in-house tool room facility and highly experienced team is specialised in manufacturing GDC,LPDC,HPDC tools and Core boxes.
Our self dependency in tool manufacturing helps us to meet timelines given by customers and more precise machining requirements.
Aakar tool room is equipped with facilities like VMC, CNC, EDM, Surface Milling, Raddle drilling, etc.
Delcam Power mill 2018 programming software for machining is available.
Machines
VMC (Hurco & BFW)
EDM, Milling & Lathe Machine
CNC Surface Grinding
Softwares
Simulation Adstefan (Hitachi)
ProE Creo 5
CAM - Delcam
Auto Cad